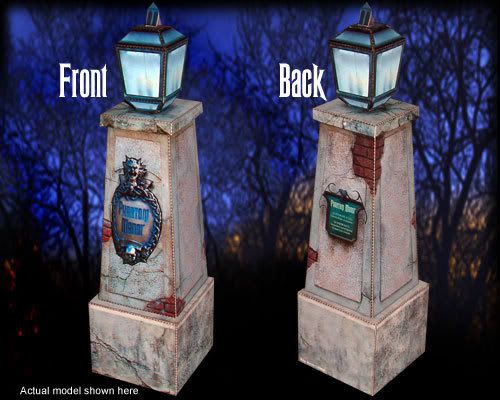 mr. ray keim just recently completed The Phantom Manor Entrance Pillar paper model kit.

from haunteddimensions:

Here is a relatively simple little papercraft accessory to add to your macabre collections. This is a paper model of the entrance pillar to The Phantom Manor at Disneyland, Paris. It is a brick pillar, topped with the lantern light, and emblazoned with the famous Phantom Manor plaque!
nice eh? and i just posted
The Phantom Manor Disney Haunted Mansion
paper model last week.
paper model difficulty:
easy
number of pages:
1
here's the link for the Entrance Pillar download page:
http://www.haunteddimensions.raykeim.com/index414.html