follow up.

made a few paper toy mask hoodies.. printed three templates downloaded from http://www.ohashi-lab.bio.kyutech.ac.jp/%7Eshin/index.html on a 200gsm A4 glossy paper.

paper model difficulty: easy

check out the photos.

introducing june and OKN mask hoody..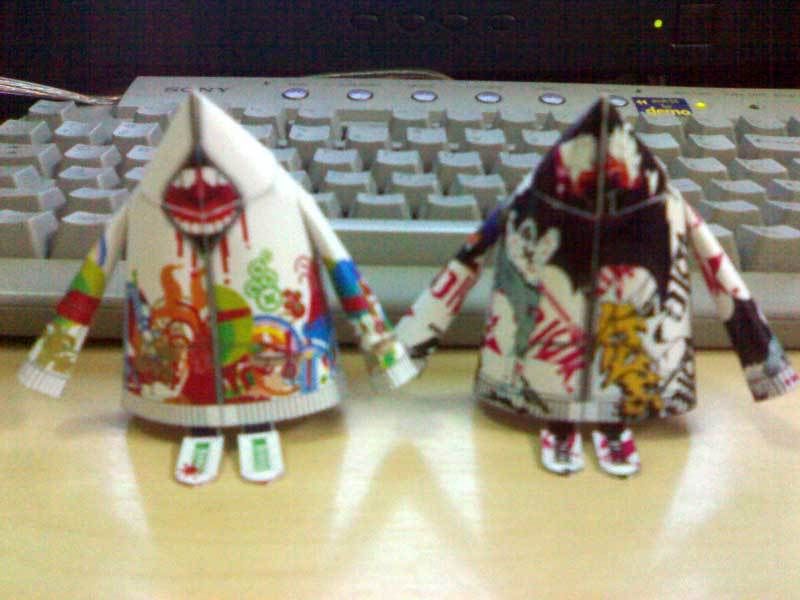 mask hoody june front view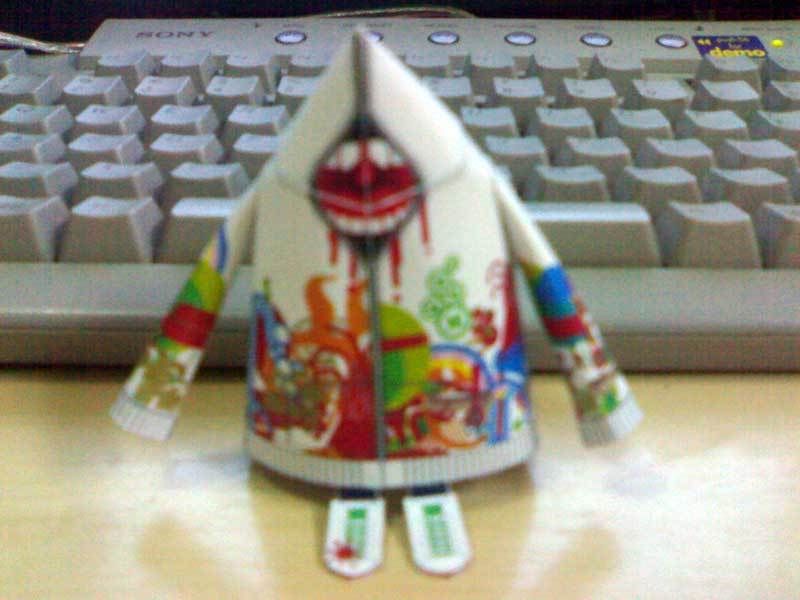 mask hoody june back view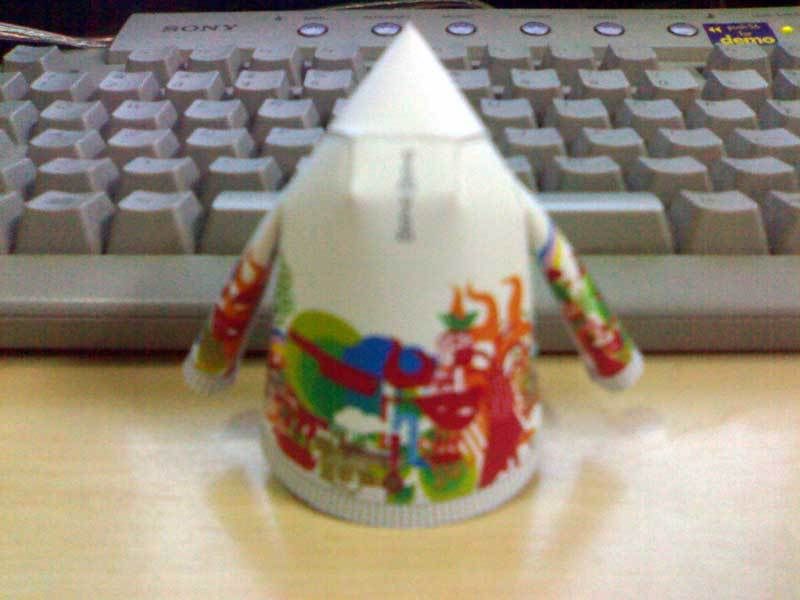 mask hoody june on hand view



mask hoody OKN front view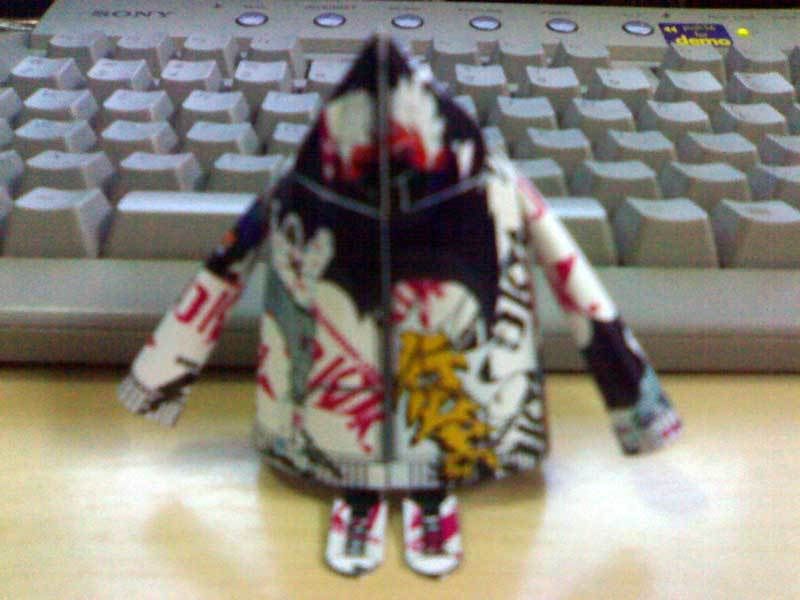 mask hoody OKN back view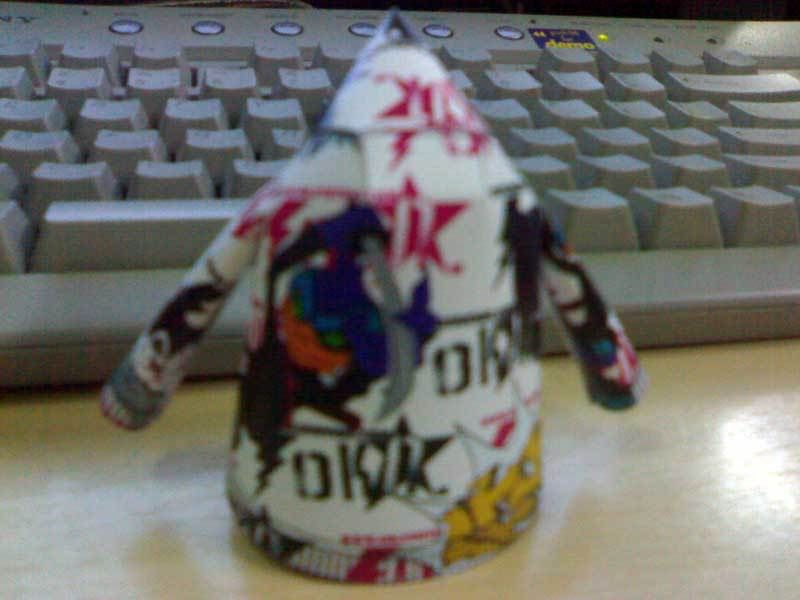 mask hoody OKN on hand view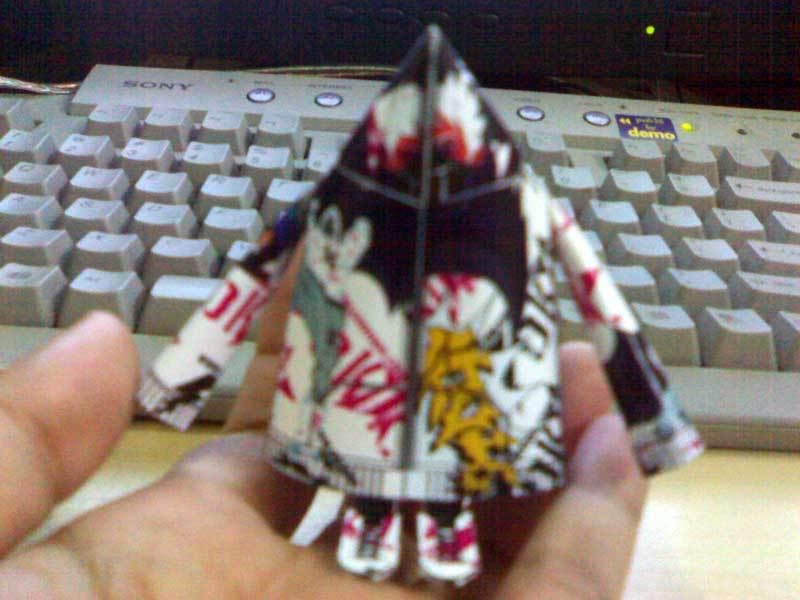 NOTE: all the pdf files available for download in shin tanaka's website are in A4 but i want the paper toys smaller so i printed two templates in one paper to reduce their size.

to print two pages in one paper in the Print Dialog of Acrobat/Adobe Reader use this settings:

1] select "Multiple pages per sheet" in Page Scaling.
2] instead of "Custom" select "2" in Pages per sheet.
3] you have to load your paper manually twice using the same orientation. put a mark on your paper so you'll know which side to load first.
4] on your first page choose "Horizontal" in Page Order then for the second page use 1 and 2 settings then choose "Horizontal Reverse" in Page Order.
5] if you have a problem printing, please leave a comment.

thanks to mr. shin tanaka for creating this characters. credits also for the contributors.

cheers!